Baby Shower for Breaking Free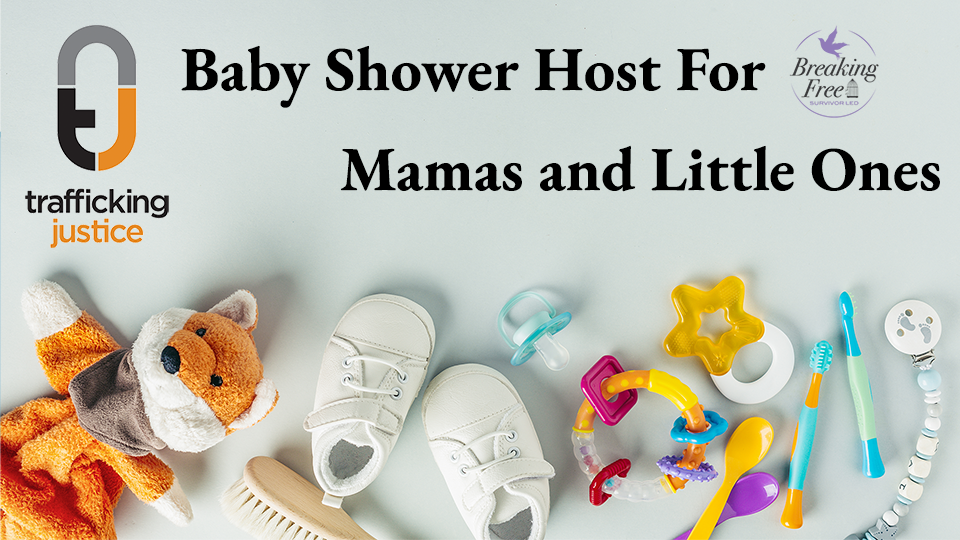 Trafficking Justice will host a Baby Shower for mamas and their little ones at Breaking Free.
Each mama can sign up for a needed wish list item, such as a stroller or a current car seat. These items are expensive, so we collect gift cards from Walmart, Sams Club, and Target to help defray expenses. We also use these to purchase necessities such as diapers and formula. If you would like to contribute, please mail cards or a tax-deductible check with "baby shower" written in the memo to
Trafficking Justice
℅ Laura Mulliken
6313 Ewing Ave S
Edina, MN 55410
or email trafficking.justice@gmail.com for further information.